Based in the Steel City (Pittsburgh, Pennsylvania), with national and international services, I-DOhC has been providing clients with solutions since its founding in 2010. Dr. Charles P. Prezzia is the founder and owner, and is pleased to welcome his son, Dr. Charles F. Prezzia, to the practice.

Both physicians are on the registry of the National Registry of Certified Medical Examiners and are certified medical review officers by the Medical Review Officer Certification Council.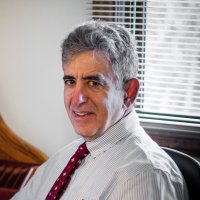 Charles P. Prezzia
Founder & CEO
MD, MPH, FACOEM
---
Physician specialized and Board Certified in Occupational Medicine and Forensic Medicine with over 30 years experience in occupational and environmental medicine.

Dr. Charles P. Prezzia has extensive experience in staffing and consulting or freestanding, corporate, and hospital based occupational health clinics as well as serving as retained corporate medical director for a number of corporations.  He has given numerous lectures and written many articles on the subjects of integrated disability management; ergonomic regulatory issues; medical ergonomics; occupational medicine in the family practice setting; disability assessment in patients with chronic pain; and many others.
---
---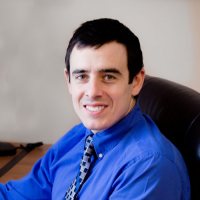 Charles F. Prezzia
Vice President
MD, MOH
---
Physician specialized and Dual Board Certified (Occupational Medicine and Internal Medicine).

Dr. Charles F. Prezzia is a recent graduate of the Rocky Mountain Center for Occupational and Environmental Health at the University of Utah. Dr. Charles F. Prezzia has provided asbestos; respirator fit testing; and musculoskeletal disorders presentations to a wide variety of audiences, from workers to physicians to workers compensation funds.
---
---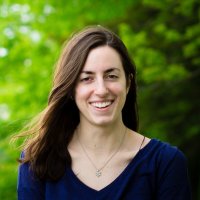 Clare Prezzia
Marketing Director
BA
As Marketing Director at I-DOhC, Clare handles all of the Digital Marketing, as well as creates and manages graphic and web design. She has a proven ability to independently manage multiple graphic and media projects, developed through six years work in the fields of print and web media.
Clare earned a BA in Communications at Franciscan University of Steubenville.
In her spare time, you will find Clare baking or hanging out with her family.
Social Responsibility
---
At I-DOhC, we've provided clinical and financial support to local nonprofits and we're always ready to volunteer for a good cause.
We are blessed to have been able to assist the following programs and events.
---
St. Mary's Academy & College
The Chartres Pilgrimage
The Dapper Dan Wrestling Classic
St. James Parish, Pittsburgh
The Diocese of Pittsburgh's Catholic Free Healthcare Center
Pennsylvania Junior Wrestling Area IV
Quest School of Wrestling
The Catholic Identity Conference
St. Gregory the Great Academy
Christus Vincit,
Christus Regnat,

Christus Imperat